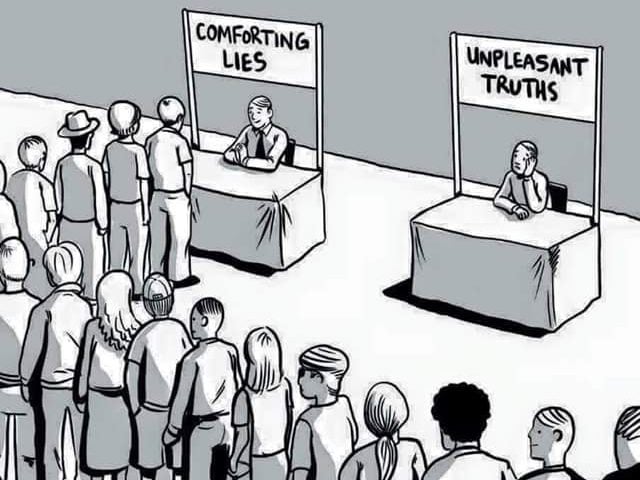 Every picture tells a story, and that's true of today's blog post photo. Take a look… that image just may have hit home for you as it did for me.
I have few regrets… yet recently I happened to be in a business meeting where we moved the chess prices around the board yet did not address the true underlying issue. Instead, I chose the path of least resistance… the path of comfort instead of the harder truth. Conflict was avoided yet so was the real growth opportunity. Can you relate to a similar situation in your business or life?
While comforting lies can be, well, comforting, they won't help us get through a challenging situation in a way that serves our mutual best interests. Comforting lies won't help you grow. So, if your desire is to be the best version of you, switch the line you're in. Move from the easy line of comfort to the more challenging line. The unpleasant truth will equip you with the feedback to make the best next step. The next best course of action given your circumstances, desires, and dreams.
As a mentor, coach and consultant here's what I know: "a coach is someone who tells you what you don't want to hear, who has you see what you don't want to see, so you can be who you have always known you could be."  Let's be that person this week for all the people we influence.
#WinTheDay